440 First St. Benicia, CA. 94510
Hours of Operation
Downstairs
Our restaurant is open for breakfast, lunch & dinner:
Mon-Thu: 7:00am - 9:00pm
Friday: 7:00am - 10:00pm
Saturday: 8:00am - 10:00pm
Sunday: 8:00am - 9:00pm
Breakfast & Lunch served all day.
Dinner starts nightly at 5:00 pm
Upstairs
Our wine and appetizer bar, is open with live entertainment:
Thu & Fri: 6:00 pm - 11:30 pm
Saturday: 6:00 pm - 11:30 pm
Sunday Afternoon Jazz: 2:00 - 5:00 pm
This room is also available for private parties, meetings and catering events.

A Downtown landmark in Beautiful Benicia
First Street Cafe is located in downtown historic Benicia, California. For the last 20 years, we've been a warm place to eat, drink and relax - our classic American cafe is where both regulars and visitors delight in our timeless comfort & charm.
We serve classic housemade cuisine with an emphasis on fresh, seasonal items. Our menu choices include meats, seafood, pasta, sandwiches, salads, desserts & more. Many guests come from miles away to enjoy our Dungeness Crab & Artichoke Sandwich among many other choices. We do this everyday in a cozy dining room with big picture windows, an old anitque wooden bar in a classic Victorian building.
What's News...
Upcoming Essential Oils & Vision Boarding Party
What have you been dreaming about since the beginning of the year?
Is there something you want to do, somewhere you want to go, someone you want to connect with in a more powerful way?
How do you want to see your life unfold?
We're trying something a little bit different for us in March.
On Wednesday, March 7 from 7:00 to 9:30 pm we'll be hosting an Essential Oils & Vision Boarding party.
The first part of the evening will be a short discussion & education about essential oils and some of the lovely benefits of integrating them into your life.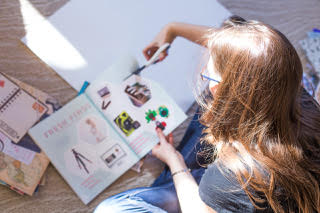 And then the real fun begins with each participant creating a vision board for whatever topic is meaningful to them.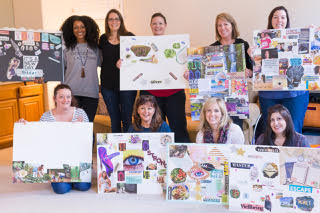 We will be serving a light snack & a glass of sparkling wine or non-alcoholic beverage per person (wine, beer & appetizers will be available for purchase while you are vision boarding).
This is a no charge event, but space is limited, so please register early through our website. The link is listed below.
Upcoming Live Music & Events